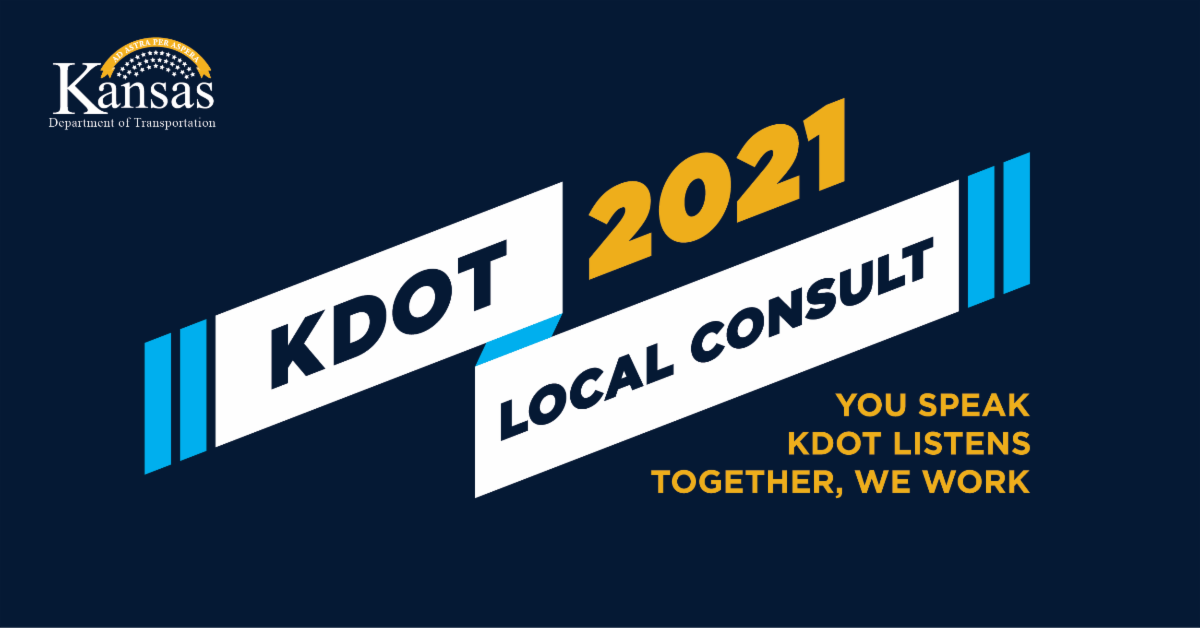 01 Sep

KDOT requests participation, holding local consult meetings via Zoom

Passage of the Eisenhower Legacy Transportation plan requires Kansas Dept. of Transportation (KDOT) to hold local consult meetings every two years to gather input on projects.

This year, KDOT's Local Consult looks different. Out of an abundance of caution and to comply with current state guidance related to COVID-19, the Local Consult meetings will be held virtually, with two online options to participate:

1. A virtual live Zoom meeting will take place for each region plus the Wichita and Kansas City metro areas. Visit https://www.ksdotike.org/projects/local-consult-process for the schedule and to register. This option allows you to participate in live conversations about regional transportation priorities. The meetings will take place at the same dates and times as previously announced.

2. A virtual on-demand experience allows you to review Local Consult information and provide input on your own schedule. Visit https://www.ksdotike.org/projects/local-consult-process for more information about the schedule for these meetings.

KDOT will provide an update on IKE progress, ask for your thoughts on well-known and emerging project needs, and review how projects are scored. KDOT plans to remain committed to in-person discussions, resuming them for 2023 Local Consult.