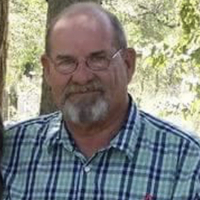 04 Aug

KGFA Mourns the Passing of Steve Hoesli

Stephan M. Hoesli, 70, Delphos, died Tuesday, July 25, 2023, at his home. Hoesli was an active member of the Kansas Grain and Feed Association for many years supporting the Kansas Agri Business Expo and scholarship program.

Memorial services will be at 1:00 P.M., Saturday, August 5 at the Delphos Auditorium with burial following in the Delphos Cemetery. If you have a vintage car to drive in the procession, please do so. In lieu of flowers, memorials may be made to the Ottawa County Fair and may be left in care of Wilson Family Funeral Home, P.O. Box 166, Minneapolis, KS 67467.

Steve was born July 16, 1953, in Fort Sill, OK, to Max W. and Darlene R. (Krizek) Hoesli.

Steve was a 1971 graduate of Minneapolis High School and he then attended Vo-Tech for one year. On April 27, 1973, he and Debra Merry were united in marriage. Steve and Deb embarked on a journey of love and companionship that spanned 50 beautiful years and were blessed with four children. Their marriage was a testament to the strength of their bond, weathering the storms of life together and celebrating its joys side by side.

He was preceded in death by his parents.

Survivors are his wife, Deb; children, Abby Burgell and husband, Kevin, Ashly Cellner and husband, John, Jeremiah and wife Leah, and Jonas and wife Maggie. As a father, Steve was an exceptional role model, instilling in his children the values of compassion, perseverance, and the importance of family. He was their rock, always there to provide guidance and support. While Steve found immense joy in being a father, his heart truly swelled when he became a grandfather. He was affectionately known as "Grandpa" to seven grandchildren, Shyann, Jackson, Bella, Harper, Carter, Logan and Bristol, and he cherished every moment spent with them. His face would light up with joy and pride as he doted on his grandchildren, creating memories they will carry in their hearts forever.

Survivors also include his two brothers, Mark (Julie), Thom, and sister Vicki Walker; plus numerous other family and friends.

In his professional life, Steve was a dedicated general manager of the Delphos CO-OP for many years, where he excelled in his field through hard work and dedication. Colleagues admired his expertise, integrity, and spirit.

Beyond his role as a family man, Steve was a respected member of both the Delphos and Neodesha communities, where he also lived for several years. He was known for his kindness, generosity, and willingness to lend a helping hand to those in need. His dedication to 4-H was admirable, and he served as a mentor and role model for countless young individuals. Steve became known in the community as "Papa Steve," where he helped shape future generations of farmers and ranchers.

Along with 4-H, Steve developed a passion for dirt track racing. Steve, along with his family and friends spent many weekends at the dirt track together watching Jonas race. Countless hours spent and life lessons were learned under the hood of the 84H.

Though we mourn the loss of a remarkable man, we find solace in the knowledge that he is now reunited with loved ones who have gone before him. May his memory be a guiding light for all of us, and may we carry forward his passion for family, farming, and 4-H, keeping his spirit alive in everything we do. Rest in peace, dear Steve. Your love, generosity, and the seeds you sowed will continue to blossom through the generations.