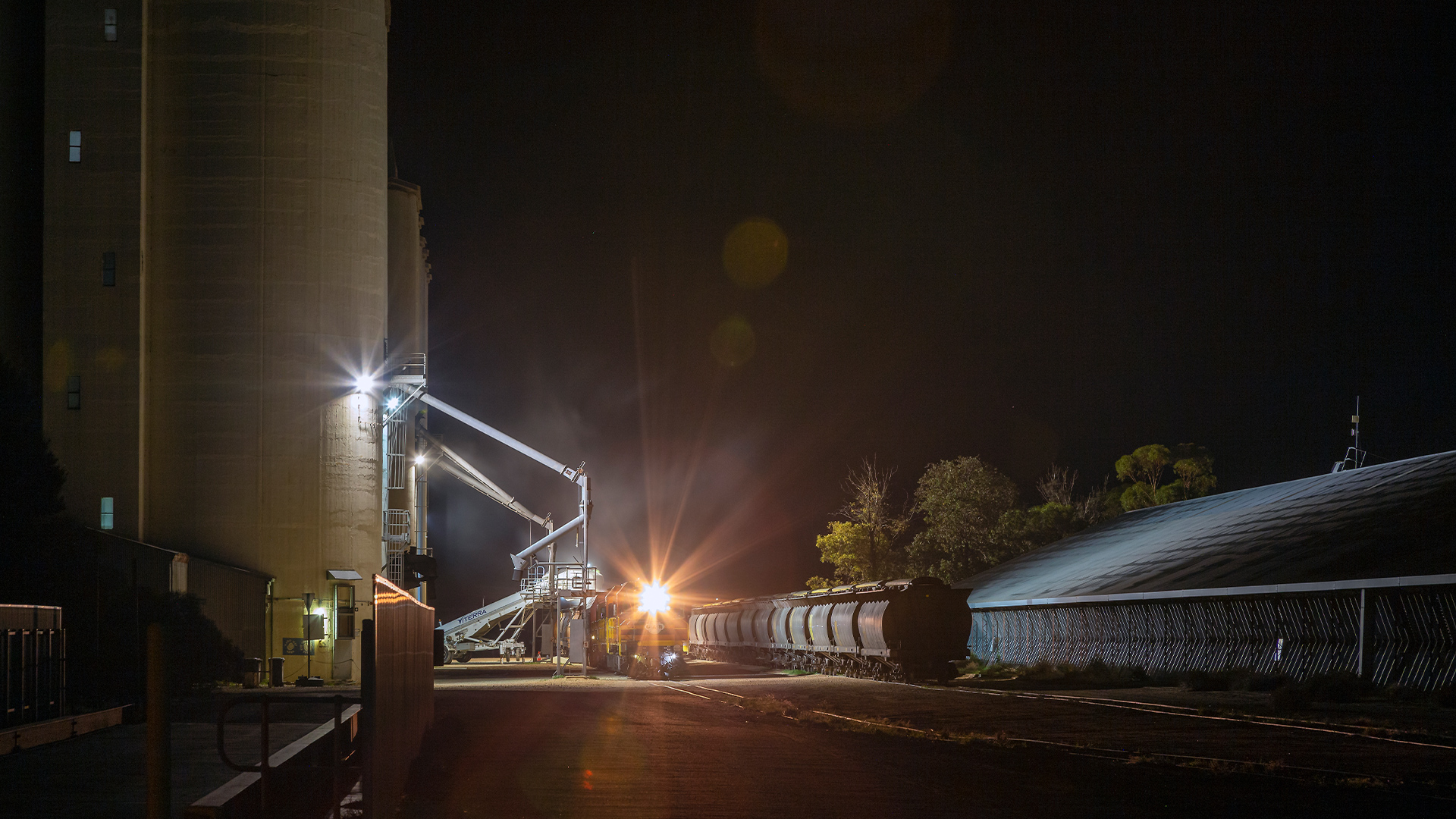 01 Apr

KDOT is accepting applications for its Short Line Rail Improvement Fund

As you may recall during the 2020 Kansas legislative session, Kansas Grain and Feed Association (KGFA) helped ensure passage of the short line rail improvement fund into the Eisenhower Legacy Transportation Plan resulting in a three-year $15 million program that provides 70 percent state money to 30 percent investment by the eligible entity for improvements.

In October of 2020, 13 projects were awarded grants totaling $5 million. Four projects were awarded to short line railroads and nine projects were awarded to shippers. Effective July 1, 2021, the Kansas Department of Transportation (KDOT) will have $5 million available through the Short Line Rail Improvement Fund (SLRIF) for railroad improvement projects. Qualified entities that may submit an application include: any Class III (short line) or Class II railroad, as defined in 49 C.F.R., part 1201.1 holding a certificate of public convenience from the Surface Transportation Board and any owner or lessee (shipper) located on a Class III or Class II railroad in coordination with the serving railroad.

Of total project costs, 70 percent will be in the form of a reimbursable grant and the applicant will be responsible for a 30 percent match.

Project categories include: track maintenance; track rehabilitation; rail replacement; capacity enhancement; and bridge improvements. It is possible that all qualifying projects may not be funded should the project costs of all qualifying projects exceed the amount of funds available.

The SLRIF application form can be accessed from the KDOT freight and rail webpage at http://www.ksdot.org/burRail/Rail/default.asp or the KDOT home page at http://www.ksdot.org

Please complete and return your application and any supporting documents to john.maddox@ks.gov no later than May 3, 2021. Program Guidelines for the SLRIF Program are attached. It is anticipated that project award announcements will be made no later than June 15, 2021.

If you have questions, please contact John Maddox, KDOT Freight and Rail Program Manager, at john.maddox@ks.gov
The program is for the purpose of facilitating maintenance, rail relay and the rehabilitation of track, bridge, industrial leads and sidings on Class II or III (short line) railroads in Kansas.
Program funding is $5 million per year for three consecutive years and will be available: July 1, 2020; July 1, 2021; and July 1, 2022. A minimum of $500,000 will be set-aside annually for lessees located on or adjacent to a Class II or Class III railroad.
Calls for applications will occur the first week of July in 2020, 2021 and 2022
Qualified entities will submit a Short Line Rail Improvement Fund project application to the Kansas Department of Transportation, Freight and Rail Unit.
30% of total project costs is required in the form of matching funds from the qualified entity.
A reimbursable grant of 70% of total project costs will be applied to approved projects.
Approved projects must be completed within 12 calendar months from the project Notice to Proceed date or those funds will be returned to the Short Line Rail Improvement Funds for future project calls for applications.
The qualified entity shall demonstrate that it is financially sound and capable of fulfilling all obligations associated with the Short Line Rail Improvement Fund and requirements created by the agreement to perform the project.
If the qualified entity is a Kansas shipper, a letter of support from the serving railroad acknowledging project coordination and confirmation of regularly scheduled rail service and rail car supply with the qualified entity is required.
Following project completion, the qualified entity shall maintain, at a minimum, existing FRA track classification speeds.
The qualified entity shall demonstrate the commitment of capital, or the guarantee of a set amount of rail traffic by local shippers, government entities or other interested parties, to the qualified entity for the continued operation of rail service for which funding is sought.
Term of the agreement is 10 years from the project Notice of Acceptance date.
The qualified entity agrees not to abandon rehabilitated line (project) during the 10 years following the project Notice of Acceptance date.
If a project includes rail replacement, a minimum of 112-pound rail is required if the project is located on a short line railroad mainline.
Project shall meet all Federal Railroad Administration (FRA) and American Railway Engineering and Maintenance-of-Way Association (AREMA) guidelines.
A final project inspection will be conducted by a third-party FRA certified track inspector